Through decades of working experience, Svetila.com has gained tens of thousands of satisfied customers and appropriated an important piece of the world's lighting, light bulbs and luminaires market.
Company data
Company:
Svetila.com d.o.o.
Address:
Cesta talcev 8, 1230 DOMŽALE, Slovenia
Legal form:
L.L.C.
VAT ID number:
SI29059992
Registration ID:
69441320
Registration city:
Domžale
Director:
Stanko Plestenjak
Member of:
Chamber of Commerce and Industry of Slovenia
Bank:
Banka Intesa Sanpaolo d.d.
IBAN:
SI56 1010 0005 4706 831
SWIFT/BIC:
BAKOSI2X
Phone:
+386 1 7244 549 8h-12h 12:30h-16h
Fax:
+386 1 7219 468
e-Mail:
info@svetila.com
Vcard data and navigation link
Scan or click for contact data in Vcard format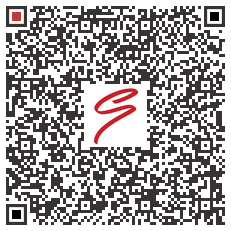 Scan or click to navigate to us