Motorcycle lighting from OSRAM: visible, efficient and individual
OSRAM motorcycle lamps feature high efficiency, performance and design. Having the right lighting plays an important role, especially for motorcycles. In the hours of darkness, motorcycles are more difficult to see than cars, and motorcyclists need always to rely 100% on their lighting.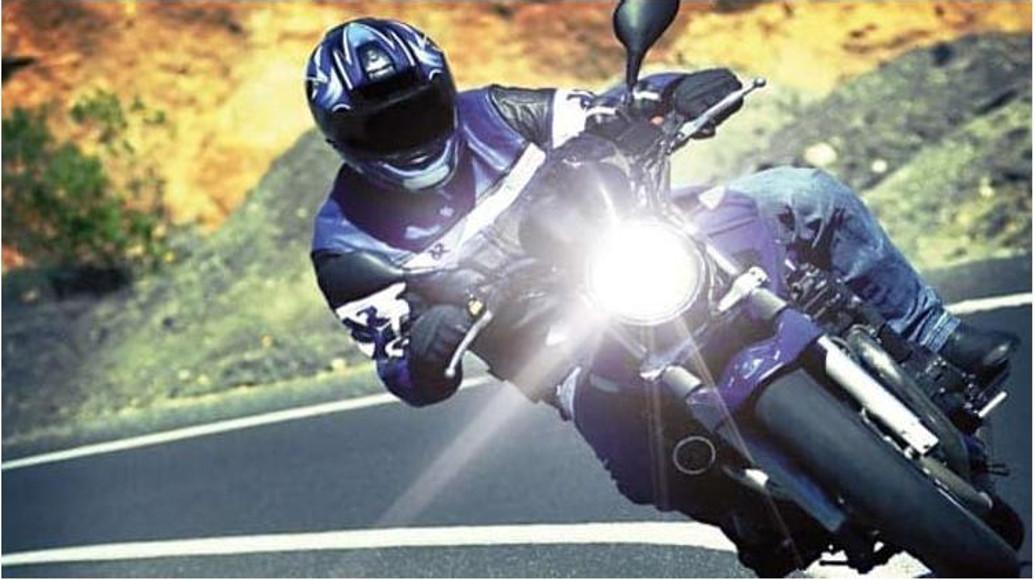 OSRAM motorcycle lamps ensure optimum illumination of the road and extend the time to react. Our halogen motorcycle lamps are tested for vibration resistance under real conditions. In addition, high performance xenon lamps are also used for lighting for motorcycles, providing you with optimum preparation for road use.
Design motorcycle lamps by OSRAM give your vehicle a cool and unmistakable look. For anybody looking for something special. Trendy, bluish white halogen light whose color temperature of up to 4,200 Kelvin closely approximates that of xenon lamps. With up to 20% more brightness than standard lamps, the X-RACER and XENARC COOL BLUE INTENSE design lamps provide increased driving comfort.
X-RACER - the right choice for all motorcyclists wanting to see and be seen. The halogen motorcycle lamp features modern, blue-white light – whose color temperature of 4,200 Kelvin approximates to that of xenon lamps and its brighter lighting effect is more pleasant for the rider. The tried and tested bluish Cool Blue Intense coating and stylish silver cap gives the lamps an unmistakable appearance.
Special highlight: The X-RACER in H4 and H7 versions is available as a double blister with attractive motorcycle helmet packaging. Simulating a genuine motorcycle helmet, the mini-helmet is ideal as a box for storing the spare lamp.
OSRAM performance motorcycle lamps shine significantly more light onto the road compared to standard motorcycle lamps. Their top features include whiter light and a high level of brightness, giving improved visibility in traffic. With high vibration resistance, the halogen lamps are specifically suited for motorcycle loading situations.
The OSRAM NIGHT RACER PLUS halogen lamp for motorcycles offers more performance, more style and, most importantly, more safety. Thanks to its compact special coil with a thicker wire, the OSRAM NIGHT RACER PLUS with its intelligent vibration-resistant technology outshines the rest – having been tested on the most demanding road surfaces and also off-road. Compared to standard halogen lamps, it can provide a beam which is up to 35 meters longer, with up to 10% more white light and up to 90% more light on the road. This means that the high performance lamp is the most effective approved halogen light solution for motorcycles: Hazards and obstacles can be seen more quickly. Reaction times are extended and the motorcyclist can be seen considerably earlier by other motorists.