New: Strühm luminaires and lamps
We have added quality and affordable luminaires and lamps from the Strühm brand to our range of lighting products.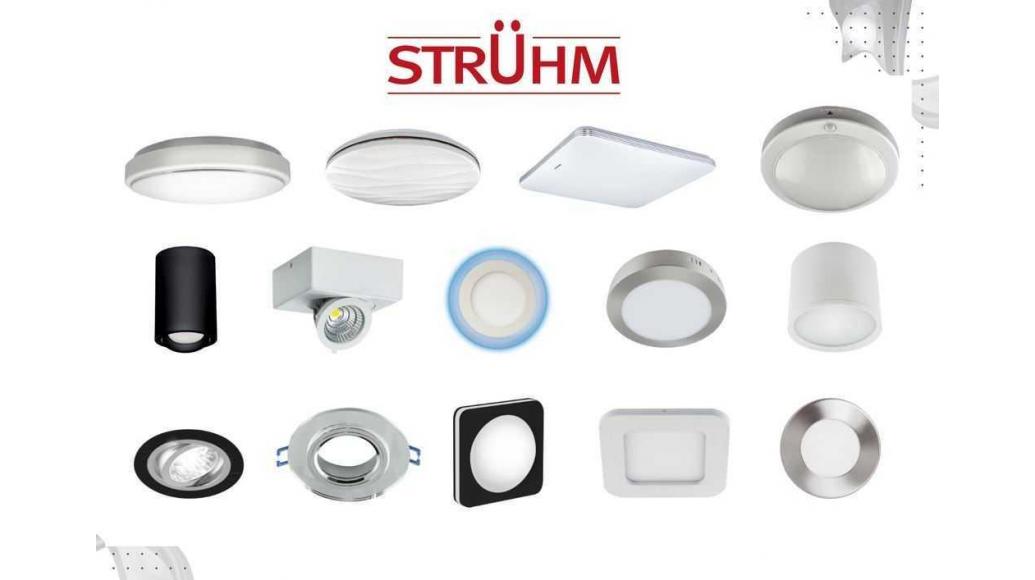 Strühm offers a wide range of luminaires, office lamps and additional lighting. Strühm specialised luminaires meet all safety and tightness requirements. Dust-proof luminaires, wall luminaires, plafoniers, LED tubes with high IP coefficient. Surface-mounted luminaires for outdoor installation, technical luminaires and many models of recessed luminaires.

In this case, it was not only the quality of their products and their price competitiveness that attracted us when choosing a new supplier, but also their motto:

We want to conduct our business in such a way that our customers' decision to work with us is not only dictated by reason, i.e. based on the results of an economic analysis, but also by the heart.